Rise of the Triad: Dark War
Grade: A
The option to disable the hud is built into ROTT.  Just press the + key until it disappears. However, to get the game to run properly on modern computers I recommend you download GLROTT, a source port.  It adds features like higher resolution textures, widescreen support, and mouse support with look up/down.  The source port does NOT include the original game files.  You'll need to purchase those from somewhere like GOG.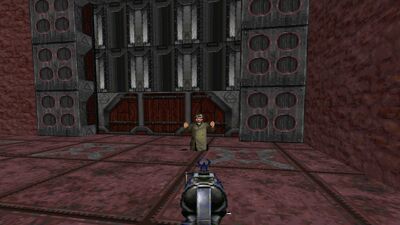 Ad blocker interference detected!
Wikia is a free-to-use site that makes money from advertising. We have a modified experience for viewers using ad blockers

Wikia is not accessible if you've made further modifications. Remove the custom ad blocker rule(s) and the page will load as expected.