El Matador
Grade: D
To disable the hud in EL Matador, you have two choices.  Open the console with ~ and type: hide_ui
To enable the hud, type: show_ui.
You have to type it into the console each time you play or come back from the menus.  This method disables the weapon selection and crosshair parts of the hud, which can make it difficult to play.
OR

Download the El Matador - no hud mod I've created.  Place the hud.script file into the DATA\SCRIPTS\GUI directory.  Create the directory if necessary.
That will leave parts of your hud like the weapon selector and crosshair, making the game playable.
Here is the link to download the no hud mod for El Matador:
That link goes to my Skydrive, which doesn't allow direct file linking.  Scroll down until you find the correct file.  It is named:  El_Matador-nohud.zip (they don't show the extension, but that's what it is).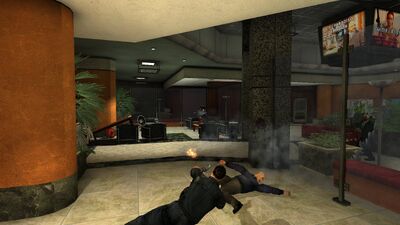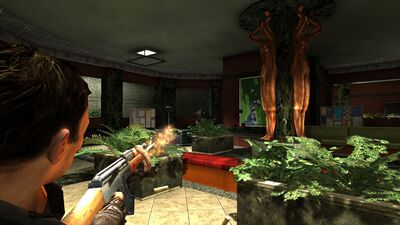 Ad blocker interference detected!
Wikia is a free-to-use site that makes money from advertising. We have a modified experience for viewers using ad blockers

Wikia is not accessible if you've made further modifications. Remove the custom ad blocker rule(s) and the page will load as expected.