Deus Ex: Human Revolution
Grade: D (DX11 only)  Instructions included as txt file in download.
An unnamed user sent me this mod to toggle the hud in Deus Ex: Human Revolution.
It works by disabling shaders in memory before they are displayed on screen.  The mod is run automatically when placed in the game's executable directory.
http://www.mediafire.com/download/qav2b42vnz62rrb/DeusExHudToggle.rar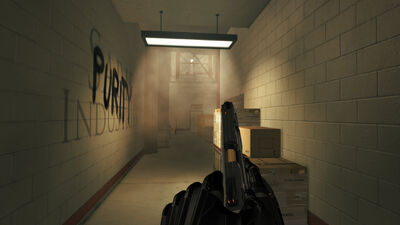 Disclaimer: Always scan downloaded files with anti-virus software before using.
Ad blocker interference detected!
Wikia is a free-to-use site that makes money from advertising. We have a modified experience for viewers using ad blockers

Wikia is not accessible if you've made further modifications. Remove the custom ad blocker rule(s) and the page will load as expected.