Chaser
Grade: D-
Download the Clear Screen Patch Full mod.  Unpack the zip file. Put the ClearScreenPatchFull.fs file in the Chaser/Addons directory.  Create the directory if necessary.
Download mod from:  http://www.chaser-game.net/?page=downloads&cat=tools
This will only work with the full version of the game, not the demo.
Leave a comment if this link stops working and I'll upload it to a free file hosting service.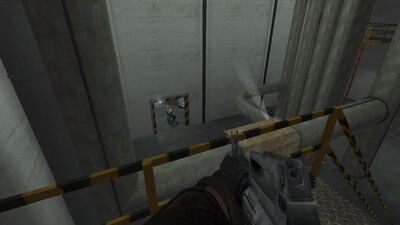 Ad blocker interference detected!
Wikia is a free-to-use site that makes money from advertising. We have a modified experience for viewers using ad blockers

Wikia is not accessible if you've made further modifications. Remove the custom ad blocker rule(s) and the page will load as expected.